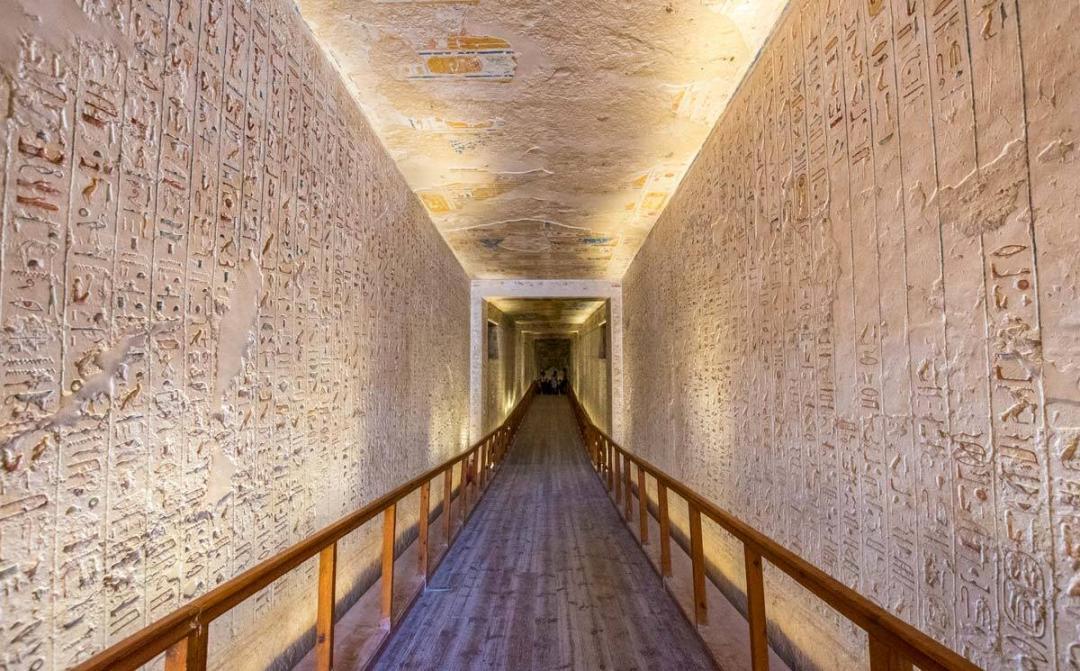 KV 24
General Site Information
Structure:

 KV 24

Location:

 Valley of the Kings, West Valley, Thebes West Bank, Thebes

Owner:

Unknown

Other designations:

 2 [Belzoni], WV 24
Site type: Tomb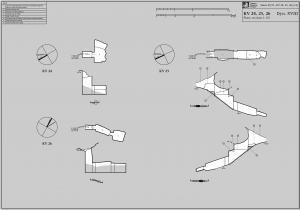 Description: The tomb lies at the end of the West Valley, a short distance from KV 25. It is a tomb of non-royal design and consists of a deep rectangular shaft (A) and a very rough rectangular chamber (B). The tomb was cut into the floor of the wadi at the base of a slope. The first part of the shaft cut through the hard-packed surface of the valley floor; the rest and the chamber were cut in the underlying rock.
Noteworthy features: This tomb is unfinished and non-royal.
Axis in degrees: 210.32
Axis orientation: Southwest
Site Location
Latitude:

25.44 N

Longitude:

32.36 E

Elevation:

192.27 msl

North:

99,276.354

East:

93,231.886

JOG map reference:

NG 36-10

Modern governorate:

Qena (Qina)
Ancient nome: 4th Upper Egypt

Surveyed by TMP:

 Yes
Measurements
Maximum height:

2.5 m

Minimum width:

1.35 m

Maximum width:

5.63 m

Total length:

6.42 m

Total area:

23.36 m²

Total volume:

 47.37 m³
Additional Tomb Information
Entrance location:

Base of a sloping hill

Owner type:

Unknown, probably non-royal

Entrance Type:

Shaft

Interior layout:

Chamber

Axis type:

 Straight
Categories of Objects Recovered
Carpenters' and sculptors' tools
Cordage
Human remains
Mammal remains
Mummy trappings
Tomb equipment
Vessels
Site History
Evidence for a royal burial in this tomb is lacking. Artifacts and the tomb's location indicate that it was cut in Dynasty 18. The presence of artifacts from this period through the late Roman and Coptic periods indicates that the tomb was reused a number of times. Intrusive burials (human remains of at least five different persons) from Dynasty 22 were found. The tomb was visited repeatedly in ancient and modern times, as shown by a disruption in the stratigraphic layering of flood debris and by discarded objects.
Dating: This site was used during the following period(s):
New Kingdom, Dynasty 18 (perhaps dating to the end of the dynasty)
Graeco-Roman Era, Roman Period
Byzantine Period
Third Intermediate Period, Dynasty 22
History of Exploration
Conservation
Site condition:
 When discovered, the tomb was full of debris, much of it chips from the cutting of the tomb. Other debris was deposited by floods. Wasps occupied the tomb and have left concrete-like nests on the walls and ceiling. The tomb was excavated by Schaden.