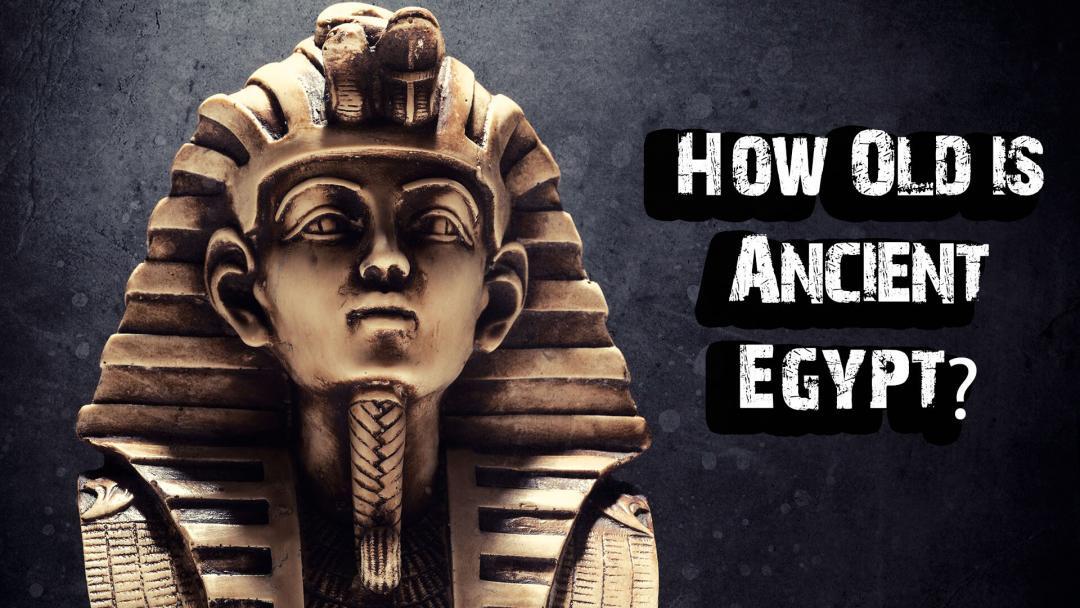 How old is ancient Egypt?
When people talk about the ancient Egyptian civilization, that usually begins with the unification of upper and lower Egypt.
Predynastic Period (Prehistoric Egypt) 6000-3150 BC
Early Dynastic Period 3150–2686 BC
Old Kingdom 2686–2181 BC
1st Intermediate Period 2181–2055 BC
Middle Kingdom 2055–1650 BC
2nd Intermediate Period 1650–1550 BC
New Kingdom 1550–1069 BC
3rd Intermediate Period 1069–664 BC
Late Period 664–332 BC
Greco-Roman Egypt 332 BC – 629 AD
Medieval Egypt 641 AD – 1517 AD
Early Modern Egypt 1517 – 1914
Late Morden Egypt 1882 – Present
Predynastic Period
Anything prior to that is known as the predynastic period. This is the time before recorded history. The term predynastic simply means the period of an emerging culture that preceded the establishment of the 1st dynasty. Although some physical evidence suggests it's much older, typically, the predynastic period is from 6,000 BC to 3150 BC.
Early Dynastic Period
This is when we have the unification of all the little villages up and down the Nile, and for the first time, you have a single ruler of both upper and lower Egypt. Before the unification of Egypt, you had a bunch of villages that really ruled themselves. The first ruler of a united Egypt was probably a man by the name of Narmer.
In a 2013 study based on radiocarbon dates, the beginning of the First Dynasty—the accession of Narmer (commonly known as Menes), was placed at 3100 BCE, give or take a century (3218–3035, with 95% confidence).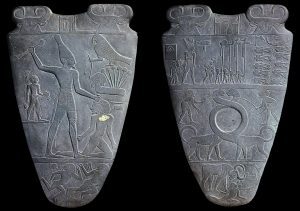 While there are no detailed records for the first two ancient Egyptian dynasties that have survived, information about this dynasty is derived from a few monuments and other objects bearing royal names, the most important being the Narmer Palette and Narmer Macehead, as well as Den and Qa'a king lists.
The first capital of ancient Egypt was Memphis, which is located south of the Nile River delta, on the west bank of the river about 15 miles south of modern-day Cairo. Narmer founded the capital in Memphis because it was where the two lands met.
Late Period 664–332 BC
Ancient Egyptian history didn't officially end until the late period, this was the time prior to being conquered by Alexander the Great. And that's really when everything changed.
We then go into the Ptolemaic period which was founded by Ptolemy I Soter, a commander in Alexander The Great's army. Some say that the end of ancient Egypt was the late period, while others say it wasn't until the death of Cleopatra in 30 BC.
So to answer the question, how old is ancient Egypt? It began in 3150 BC, so it's 5,171 years old.
Tag:
1st Intermediate Period
,
2nd Intermediate Period
,
3rd Intermediate Period
,
Ancient Egypt
,
Early Dynastic Period
,
Memphis
,
Middle Kingdom
,
Narmer
,
New Kingdom
,
Old Kingdom
,
Predynastic Period