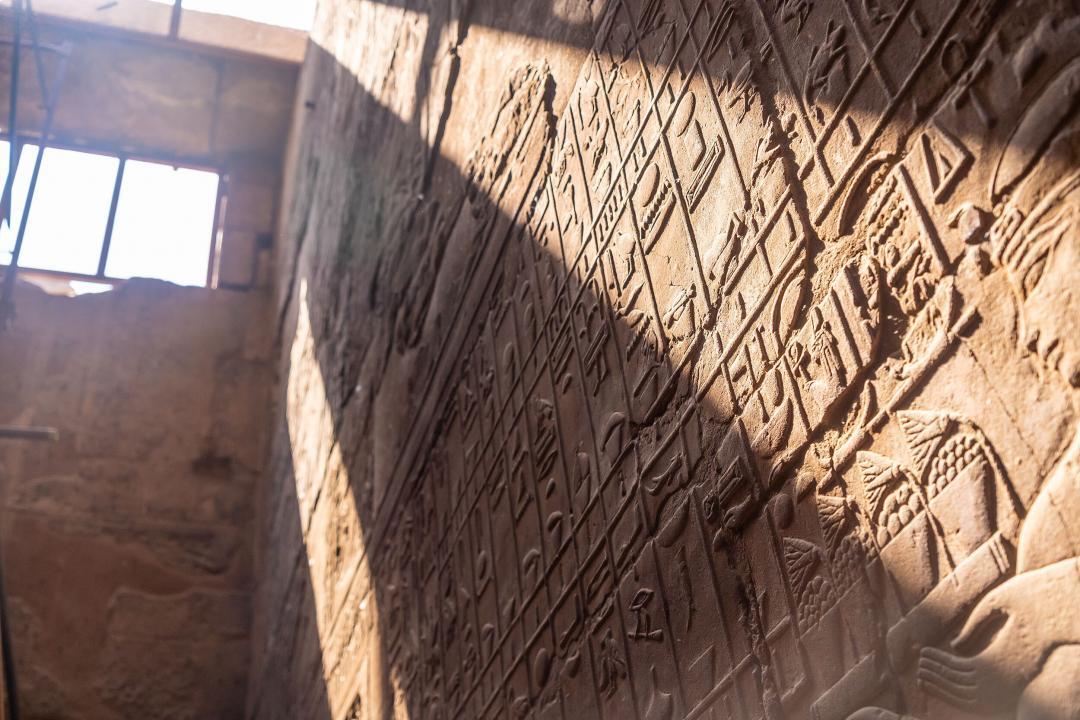 Good Luck Calendar
You might have heard of the Japanese Good Luck Calendar or the Chinese lucky birthday calendar, but did you know there is a good luck calendar that goes back more than five thousand years?
The ancient Egyptians are well known for their superstitions, and they didn't do anything without first consulting the good luck calendar.
The ancient Egyptians had a 365-day calendar, with 12 months in a year. They had three seasons with four months in each season. Whereas we have Winter, Summer, Spring, and Fall, the ancient Egyptians had the seasons of growth, harvest, and flood.
As you can see, they were very much like us. However, that being said, their calendar didn't match up with our own. We start our new year in January. But their first month of the year was what works out to be July for us.
We know this because Egyptologists were able to calculate and convert the days of the ancient Egyptian year and align them with our modern-day calendar.
And what makes that great is that we can now use their ancient good luck calendar for ourselves!
This was a calendar that was meant to determine whether each day would be a good day or a bad day to embark on a certain activity.  The day of the year could be seen as ….
Favorable
Mostly favorable
Very favorable
Adverse
Mostly adverse
Very adverse
This data came from what we call today the Cairo Calendar, which is a nineteen dynasty Egyptian almanac that lists religious feasts, mythological incidents, favorable or adverse days, forecasts, and warnings.
Ancient Egyptian Good Luck Calendar
| | | | | |
| --- | --- | --- | --- | --- |
| Month | Day | | Egyptian Month | Day |
| January | 1 | Very favorable | Rekh Wer | 17 |
| January | 2 | Very adverse | Rekh Wer | 18 |
| January | 3 | Mostly adverse | Rekh Wer | 19 |
| January | 4 | Very adverse | Rekh Wer | 20 |
| January | 5 | | Rekh Wer | 21 |
| January | 6 | Very favorable | Rekh Wer | 22 |
| January | 7 | Very favorable | Rekh Wer | 23 |
| January | 8 | Very adverse | Rekh Wer | 24 |
| January | 9 | Very favorable | Rekh Wer | 25 |
| January | 10 | | Rekh Wer | 26 |
| January | 11 | | Rekh Wer | 27 |
| January | 12 | Very favorable | Rekh Wer | 28 |
| January | 13 | Very adverse | Rekh Wer | 29 |
| January | 14 | Very adverse | Rekh Wer | 30 |
| January | 15 | Very favorable | Rekh Neds | 1 |
| January | 16 | Very favorable | Rekh Neds | 2 |
| January | 17 | | Rekh Neds | 3 |
| January | 18 | Very adverse | Rekh Neds | 4 |
| January | 19 | Very favorable | Rekh Neds | 5 |
| January | 20 | Very favorable | Rekh Neds | 6 |
| January | 21 | Very adverse | Rekh Neds | 7 |
| January | 22 | Very favorable | Rekh Neds | 8 |
| January | 23 | Very favorable | Rekh Neds | 9 |
| January | 24 | Very adverse | Rekh Neds | 10 |
| January | 25 | Very favorable | Rekh Neds | 11 |
| January | 26 | Very favorable | Rekh Neds | 12 |
| January | 27 | Very favorable | Rekh Neds | 13 |
| January | 28 | Very adverse | Rekh Neds | 14 |
| January | 29 | Very adverse | Rekh Neds | 15 |
| January | 30 | Very adverse | Rekh Neds | 16 |
| January | 31 | Very adverse | Rekh Neds | 17 |
| February | 1 | Very favorable | Rekh Neds | 18 |
| February | 2 | | Rekh Neds | 19 |
| February | 3 | Very adverse | Rekh Neds | 20 |
| February | 4 | | Rekh Neds | 21 |
| February | 5 | Very adverse | Rekh Neds | 22 |
| February | 6 | Very favorable | Rekh Neds | 23 |
| February | 7 | Very adverse | Rekh Neds | 24 |
| February | 8 | | Rekh Neds | 25 |
| February | 9 | Very adverse | Rekh Neds | 26 |
| February | 10 | Very adverse | Rekh Neds | 27 |
| February | 11 | Very favorable | Rekh Neds | 28 |
| February | 12 | Very favorable | Rekh Neds | 29 |
| February | 13 | | Rekh Neds | 30 |
| February | 14 | Very favorable | Renwet | 1 |
| February | 15 | Very favorable | Renwet | 2 |
| February | 16 | Very adverse | Renwet | 3 |
| February | 17 | Very favorable | Renwet | 4 |
| February | 18 | | Renwet | 5 |
| February | 19 | Very adverse | Renwet | 6 |
| February | 20 | Very favorable | Renwet | 7 |
| February | 21 | Very favorable | Renwet | 8 |
| February | 22 | Very adverse | Renwet | 9 |
| February | 23 | | Renwet | 10 |
| February | 24 | Very adverse | Renwet | 11 |
| February | 25 | Very adverse | Renwet | 12 |
| February | 26 | Very adverse | Renwet | 13 |
| February | 27 | Very adverse | Renwet | 14 |
| February | 28 | Very favorable | Renwet | 15 |
| March | 1 | Very favorable | Renwet | 16 |
| March | 2 | Very adverse | Renwet | 17 |
| March | 3 | Very adverse | Renwet | 18 |
| March | 4 | Very favorable | Renwet | 19 |
| March | 5 | Very adverse | Renwet | 20 |
| March | 6 | Very adverse | Renwet | 21 |
| March | 7 | Very adverse | Renwet | 22 |
| March | 8 | Mostly adverse | Renwet | 23 |
| March | 9 | Very adverse | Renwet | 24 |
| March | 10 | Very adverse | Renwet | 25 |
| March | 11 | | Renwet | 26 |
| March | 12 | Very adverse | Renwet | 27 |
| March | 13 | Very favorable | Renwet | 28 |
| March | 14 | Very favorable | Renwet | 29 |
| March | 15 | Very favorable | Renwet | 30 |
| March | 16 | Very favorable | Hnsw | 1 |
| March | 17 | Very adverse | Hnsw | 2 |
| March | 18 | Very favorable | Hnsw | 3 |
| March | 19 | Very adverse | Hnsw | 4 |
| March | 20 | Very adverse | Hnsw | 5 |
| March | 21 | Very favorable | Hnsw | 6 |
| March | 22 | Very favorable | Hnsw | 7 |
| March | 23 | | Hnsw | 8 |
| March | 24 | Very favorable | Hnsw | 9 |
| March | 25 | Very adverse | Hnsw | 10 |
| March | 26 | | Hnsw | 11 |
| March | 27 | Adverse | Hnsw | 12 |
| March | 28 | | Hnsw | 13 |
| March | 29 | Very adverse | Hnsw | 14 |
| March | 30 | | Hnsw | 15 |
| March | 31 | Very adverse | Hnsw | 16 |
| April | 1 | Very favorable | Hnsw | 17 |
| April | 2 | Very favorable | Hnsw | 18 |
| April | 3 | Very favorable | Hnsw | 19 |
| April | 4 | Very adverse | Hnsw | 20 |
| April | 5 | Very adverse | Hnsw | 21 |
| April | 6 | Very favorable | Hnsw | 22 |
| April | 7 | Very favorable | Hnsw | 23 |
| April | 8 | | Hnsw | 24 |
| April | 9 | | Hnsw | 25 |
| April | 10 | Very favorable | Hnsw | 26 |
| April | 11 | Very adverse | Hnsw | 27 |
| April | 12 | Very favorable | Hnsw | 28 |
| April | 13 | | Hnsw | 29 |
| April | 14 | Very favorable | Hnsw | 30 |
| April | 15 | Very favorable | Hnt-Htj | 1 |
| April | 16 | | Hnt-Htj | 2 |
| April | 17 | Very favorable | Hnt-Htj | 3 |
| April | 18 | Very adverse | Hnt-Htj | 4 |
| April | 19 | Very favorable | Hnt-Htj | 5 |
| April | 20 | | Hnt-Htj | 6 |
| April | 21 | Very adverse | Hnt-Htj | 7 |
| April | 22 | Very favorable | Hnt-Htj | 8 |
| April | 23 | Very favorable | Hnt-Htj | 9 |
| April | 24 | Very favorable | Hnt-Htj | 10 |
| April | 25 | Very adverse | Hnt-Htj | 11 |
| April | 26 | Very favorable | Hnt-Htj | 12 |
| April | 27 | Very favorable | Hnt-Htj | 13 |
| April | 28 | Very favorable | Hnt-Htj | 14 |
| April | 29 | Very adverse | Hnt-Htj | 15 |
| April | 30 | Very favorable | Hnt-Htj | 16 |
| May | 1 | Very adverse | Hnt-Htj | 17 |
| May | 2 | Very adverse | Hnt-Htj | 18 |
| May | 3 | Very adverse | Hnt-Htj | 19 |
| May | 4 | Very adverse | Hnt-Htj | 20 |
| May | 5 | Mostly adverse | Hnt-Htj | 21 |
| May | 6 | Very adverse | Hnt-Htj | 22 |
| May | 7 | Very favorable | Hnt-Htj | 23 |
| May | 8 | Very favorable | Hnt-Htj | 24 |
| May | 9 | Very favorable | Hnt-Htj | 25 |
| May | 10 | Very adverse | Hnt-Htj | 26 |
| May | 11 | Very adverse | Hnt-Htj | 27 |
| May | 12 | Very favorable | Hnt-Htj | 28 |
| May | 13 | Very favorable | Hnt-Htj | 29 |
| May | 14 | Very favorable | Hnt-Htj | 30 |
| May | 15 | Very favorable | Ipt-Hmt | 1 |
| May | 16 | Very favorable | Ipt-Hmt | 2 |
| May | 17 | Very adverse | Ipt-Hmt | 3 |
| May | 18 | Very favorable | Ipt-Hmt | 4 |
| May | 19 | Very adverse | Ipt-Hmt | 5 |
| May | 20 | Very adverse | Ipt-Hmt | 6 |
| May | 21 | Very adverse | Ipt-Hmt | 7 |
| May | 22 | Very adverse | Ipt-Hmt | 8 |
| May | 23 | Very favorable | Ipt-Hmt | 9 |
| May | 24 | Very adverse | Ipt-Hmt | 10 |
| May | 25 | Very adverse | Ipt-Hmt | 11 |
| May | 26 | Very favorable | Ipt-Hmt | 12 |
| May | 27 | Very adverse | Ipt-Hmt | 13 |
| May | 28 | Very adverse | Ipt-Hmt | 14 |
| May | 29 | Very favorable | Ipt-Hmt | 15 |
| May | 30 | Very adverse | Ipt-Hmt | 16 |
| May | 31 | Very adverse | Ipt-Hmt | 17 |
| June | 1 | Very adverse | Ipt-Hmt | 18 |
| June | 2 | Very adverse | Ipt-Hmt | 19 |
| June | 3 | Very adverse | Ipt-Hmt | 20 |
| June | 4 | Very favorable | Ipt-Hmt | 21 |
| June | 5 | Very adverse | Ipt-Hmt | 22 |
| June | 6 | Very adverse | Ipt-Hmt | 23 |
| June | 7 | Very favorable | Ipt-Hmt | 24 |
| June | 8 | Mostly favorable | Ipt-Hmt | 25 |
| June | 9 | Very favorable | Ipt-Hmt | 26 |
| June | 10 | Very adverse | Ipt-Hmt | 27 |
| June | 11 | Very adverse | Ipt-Hmt | 28 |
| June | 12 | Very favorable | Ipt-Hmt | 29 |
| June | 13 | Very favorable | Ipt-Hmt | 30 |
| June | 14 | Very favorable | Wep-Renpet | 1 |
| June | 15 | Very favorable | Wep-Renpet | 2 |
| June | 16 | Very adverse | Wep-Renpet | 3 |
| June | 17 | Mostly adverse | Wep-Renpet | 4 |
| June | 18 | Very favorable | Wep-Renpet | 5 |
| June | 19 | | Wep-Renpet | 6 |
| June | 20 | Very adverse | Wep-Renpet | 7 |
| June | 21 | Very favorable | Wep-Renpet | 8 |
| June | 22 | Very favorable | Wep-Renpet | 9 |
| June | 23 | Very favorable | Wep-Renpet | 10 |
| June | 24 | Very adverse | Wep-Renpet | 11 |
| June | 25 | Very favorable | Wep-Renpet | 12 |
| June | 26 | Very favorable | Wep-Renpet | 13 |
| June | 27 | Very favorable | Wep-Renpet | 14 |
| June | 28 | Very adverse | Wep-Renpet | 15 |
| June | 29 | Very favorable | Wep-Renpet | 16 |
| June | 30 | Very favorable | Wep-Renpet | 17 |
| July | 1 | Mostly adverse | Wep-Renpet | 18 |
| July | 2 | Very favorable | Wep-Renpet | 19 |
| July | 3 | Very adverse | Wep-Renpet | 20 |
| July | 4 | Very favorable | Wep-Renpet | 21 |
| July | 5 | Very favorable | Wep-Renpet | 22 |
| July | 6 | Very adverse | Wep-Renpet | 23 |
| July | 7 | Very favorable | Wep-Renpet | 24 |
| July | 8 | Very favorable | Wep-Renpet | 25 |
| July | 9 | Mostly favorable | Wep-Renpet | 26 |
| July | 10 | Very adverse | Wep-Renpet | 27 |
| July | 11 | Very favorable | Wep-Renpet | 28 |
| July | 12 | Very favorable | Wep-Renpet | 29 |
| July | 13 | Very favorable | Wep-Renpet | 30 |
| July | 14 | | | 1 |
| July | 15 | | | 2 |
| July | 16 | | | 3 |
| July | 17 | | | 4 |
| July | 18 | | | 5 |
| July | 19 | Very favorable | Tekh | 1 |
| July | 20 | Very favorable | Tekh | 2 |
| July | 21 | Mostly favorable | Tekh | 3 |
| July | 22 | Mostly favorable | Tekh | 4 |
| July | 23 | Very favorable | Tekh | 5 |
| July | 24 | Mostly adverse | Tekh | 6 |
| July | 25 | Very favorable | Tekh | 7 |
| July | 26 | Mostly favorable | Tekh | 8 |
| July | 27 | Very favorable | Tekh | 9 |
| July | 28 | Very favorable | Tekh | 10 |
| July | 29 | Very adverse | Tekh | 11 |
| July | 30 | Very adverse | Tekh | 12 |
| July | 31 | Mostly adverse | Tekh | 13 |
| August | 1 | | Tekh | 14 |
| August | 2 | Mostly adverse | Tekh | 15 |
| August | 3 | Very adverse | Tekh | 16 |
| August | 4 | Very adverse | Tekh | 17 |
| August | 5 | Very favorable | Tekh | 18 |
| August | 6 | Very favorable | Tekh | 19 |
| August | 7 | Very adverse | Tekh | 20 |
| August | 8 | Very favorable | Tekh | 21 |
| August | 9 | Very adverse | Tekh | 22 |
| August | 10 | Very adverse | Tekh | 23 |
| August | 11 | Very favorable | Tekh | 24 |
| August | 12 | Mostly favorable | Tekh | 25 |
| August | 13 | Very adverse | Tekh | 26 |
| August | 14 | Very favorable | Tekh | 27 |
| August | 15 | Very favorable | Tekh | 28 |
| August | 16 | Mostly favorable | Tekh | 29 |
| August | 17 | Very favorable | Tekh | 30 |
| August | 18 | Very favorable | Menhet | 1 |
| August | 19 | | Menhet | 2 |
| August | 20 | Very favorable | Menhet | 3 |
| August | 21 | Mostly adverse | Menhet | 4 |
| August | 22 | Very adverse | Menhet | 5 |
| August | 23 | Very favorable | Menhet | 6 |
| August | 24 | Very adverse | Menhet | 7 |
| August | 25 | Very favorable | Menhet | 8 |
| August | 26 | Very favorable | Menhet | 9 |
| August | 27 | Very favorable | Menhet | 10 |
| August | 28 | Very favorable | Menhet | 11 |
| August | 29 | Very adverse | Menhet | 12 |
| August | 30 | Very favorable | Menhet | 13 |
| August | 31 | Very favorable | Menhet | 14 |
| September | 1 | Mostly adverse | Menhet | 15 |
| September | 2 | | Menhet | 16 |
| September | 3 | Very favorable | Menhet | 17 |
| September | 4 | Very adverse | Menhet | 18 |
| September | 5 | Very favorable | Menhet | 19 |
| September | 6 | Very adverse | Menhet | 20 |
| September | 7 | Mostly adverse | Menhet | 21 |
| September | 8 | Very adverse | Menhet | 22 |
| September | 9 | Mostly adverse | Menhet | 23 |
| September | 10 | Very adverse | Menhet | 24 |
| September | 11 | Very adverse | Menhet | 25 |
| September | 12 | Very adverse | Menhet | 26 |
| September | 13 | Very adverse | Menhet | 27 |
| September | 14 | Very favorable | Menhet | 28 |
| September | 15 | Very favorable | Menhet | 29 |
| September | 16 | Very favorable | Menhet | 30 |
| September | 17 | Very favorable | Hwt-Hru | 1 |
| September | 18 | | Hwt-Hru | 2 |
| September | 19 | Very favorable | Hwt-Hru | 3 |
| September | 20 | Very adverse | Hwt-Hru | 4 |
| September | 21 | Very adverse | Hwt-Hru | 5 |
| September | 22 | Very favorable | Hwt-Hru | 6 |
| September | 23 | Very favorable | Hwt-Hru | 7 |
| September | 24 | | Hwt-Hru | 8 |
| September | 25 | Very adverse | Hwt-Hru | 9 |
| September | 26 | Very favorable | Hwt-Hru | 10 |
| September | 27 | Very favorable | Hwt-Hru | 11 |
| September | 28 | | Hwt-Hru | 12 |
| September | 29 | Very adverse | Hwt-Hru | 13 |
| September | 30 | Very adverse | Hwt-Hru | 14 |
| October | 1 | Very adverse | Hwt-Hru | 15 |
| October | 2 | Very favorable | Hwt-Hru | 16 |
| October | 3 | Very adverse | Hwt-Hru | 17 |
| October | 4 | Very adverse | Hwt-Hru | 18 |
| October | 5 | Very adverse | Hwt-Hru | 19 |
| October | 6 | Very adverse | Hwt-Hru | 20 |
| October | 7 | Very favorable | Hwt-Hru | 21 |
| October | 8 | | Hwt-Hru | 22 |
| October | 9 | Very adverse | Hwt-Hru | 23 |
| October | 10 | Very favorable | Hwt-Hru | 24 |
| October | 11 | Very favorable | Hwt-Hru | 25 |
| October | 12 | Very favorable | Hwt-Hru | 26 |
| October | 13 | Very favorable | Hwt-Hru | 27 |
| October | 14 | Very favorable | Hwt-Hru | 28 |
| October | 15 | Very favorable | Hwt-Hru | 29 |
| October | 16 | Very favorable | Hwt-Hru | 30 |
| October | 17 | Very favorable | Ka-Hr-Ka | 1 |
| October | 18 | Very favorable | Ka-Hr-Ka | 2 |
| October | 19 | Very adverse | Ka-Hr-Ka | 3 |
| October | 20 | Very favorable | Ka-Hr-Ka | 4 |
| October | 21 | Very favorable | Ka-Hr-Ka | 5 |
| October | 22 | Very adverse | Ka-Hr-Ka | 6 |
| October | 23 | Very adverse | Ka-Hr-Ka | 7 |
| October | 24 | Very favorable | Ka-Hr-Ka | 8 |
| October | 25 | Very favorable | Ka-Hr-Ka | 9 |
| October | 26 | Very favorable | Ka-Hr-Ka | 10 |
| October | 27 | Very favorable | Ka-Hr-Ka | 11 |
| October | 28 | Very adverse | Ka-Hr-Ka | 12 |
| October | 29 | Very favorable | Ka-Hr-Ka | 13 |
| October | 30 | Very favorable | Ka-Hr-Ka | 14 |
| October | 31 | | Ka-Hr-Ka | 15 |
| November | 1 | | Ka-Hr-Ka | 16 |
| November | 2 | Mostly adverse | Ka-Hr-Ka | 17 |
| November | 3 | Very adverse | Ka-Hr-Ka | 18 |
| November | 4 | Very adverse | Ka-Hr-Ka | 19 |
| November | 5 | Very adverse | Ka-Hr-Ka | 20 |
| November | 6 | Mostly adverse | Ka-Hr-Ka | 21 |
| November | 7 | Mostly favorable | Ka-Hr-Ka | 22 |
| November | 8 | Mostly favorable | Ka-Hr-Ka | 23 |
| November | 9 | | Ka-Hr-Ka | 24 |
| November | 10 | | Ka-Hr-Ka | 25 |
| November | 11 | Favorable | Ka-Hr-Ka | 26 |
| November | 12 | Mostly favorable | Ka-Hr-Ka | 27 |
| November | 13 | Very adverse | Ka-Hr-Ka | 28 |
| November | 14 | Very adverse | Ka-Hr-Ka | 29 |
| November | 15 | Very favorable | Ka-Hr-Ka | 30 |
| November | 16 | Very favorable | Sf-Bdt | 1 |
| November | 17 | | Sf-Bdt | 2 |
| November | 18 | | Sf-Bdt | 3 |
| November | 19 | Very favorable | Sf-Bdt | 4 |
| November | 20 | Mostly adverse | Sf-Bdt | 5 |
| November | 21 | Very favorable | Sf-Bdt | 6 |
| November | 22 | Very adverse | Sf-Bdt | 7 |
| November | 23 | Very favorable | Sf-Bdt | 8 |
| November | 24 | Very favorable | Sf-Bdt | 9 |
| November | 25 | Very adverse | Sf-Bdt | 10 |
| November | 26 | Very adverse | Sf-Bdt | 11 |
| November | 27 | Very adverse | Sf-Bdt | 12 |
| November | 28 | Very favorable | Sf-Bdt | 13 |
| November | 29 | Very adverse | Sf-Bdt | 14 |
| November | 30 | Very favorable | Sf-Bdt | 15 |
| December | 1 | Very favorable | Sf-Bdt | 16 |
| December | 2 | Very adverse | Sf-Bdt | 17 |
| December | 3 | Very favorable | Sf-Bdt | 18 |
| December | 4 | Very adverse | Sf-Bdt | 19 |
| December | 5 | Very adverse | Sf-Bdt | 20 |
| December | 6 | Very favorable | Sf-Bdt | 21 |
| December | 7 | Very favorable | Sf-Bdt | 22 |
| December | 8 | Very favorable | Sf-Bdt | 23 |
| December | 9 | Very favorable | Sf-Bdt | 24 |
| December | 10 | | Sf-Bdt | 25 |
| December | 11 | Very adverse | Sf-Bdt | 26 |
| December | 12 | Very favorable | Sf-Bdt | 27 |
| December | 13 | Very favorable | Sf-Bdt | 28 |
| December | 14 | Very favorable | Sf-Bdt | 29 |
| December | 15 | Very favorable | Sf-Bdt | 30 |
| December | 16 | Very favorable | Rekh Wer | 1 |
| December | 17 | Very favorable | Rekh Wer | 2 |
| December | 18 | Very adverse | Rekh Wer | 3 |
| December | 19 | Very favorable | Rekh Wer | 4 |
| December | 20 | Very favorable | Rekh Wer | 5 |
| December | 21 | Very adverse | Rekh Wer | 6 |
| December | 22 | Very favorable | Rekh Wer | 7 |
| December | 23 | Very favorable | Rekh Wer | 8 |
| December | 24 | Very favorable | Rekh Wer | 9 |
| December | 25 | Very adverse | Rekh Wer | 10 |
| December | 26 | Very favorable | Rekh Wer | 11 |
| December | 27 | Very favorable | Rekh Wer | 12 |
| December | 28 | Very adverse | Rekh Wer | 13 |
| December | 29 | Mostly favorable | Rekh Wer | 14 |
| December | 30 | | Rekh Wer | 15 |
| December | 31 | | Rekh Wer | 16 |