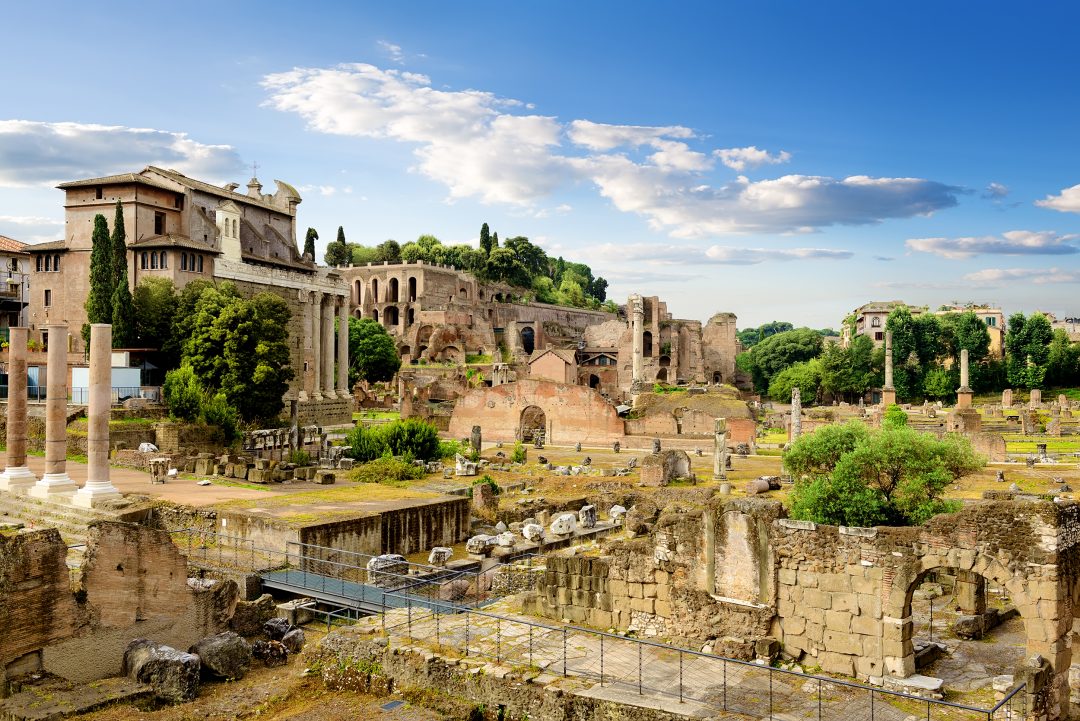 Where was anicent Rome located?
Ancient Rome was located in central Italy, on the banks of the Tiber River.
The Tiber is the third-longest river in Italy, after the Po and the Adige. It rises in the Apennine Mountains in the region of Emilia-Romagna and flows about 402 kilometers (250 miles) through central Italy to the Tyrrhenian Sea. The river passes through the cities of Florence, Rome, and Terni. The Tiber played a very important role in the history of Rome. It provided a source of drinking water for the city, as well as a means of transportation for goods and people.
The ancient city of Rome was established in 753 BC, and over time it grew to become one of the most powerful and influential empires in the world. Rome's territorial expansion began in the 8th century BC and continued for centuries, eventually encompassing much of Europe, Western Asia, and North Africa.

The size of ancient Rome varied over time. In the early days of the city, it was a small settlement that likely occupied a relatively small area. However, as Rome's power and influence grew, so did the size of the city.
During the height of the Roman Republic in the 3rd and 2nd centuries BC, the city's population was around one million people, and it occupied an area of around 7-8 square kilometers, which is about 2,700-3,100 acres.
But after Julius Caesar became dictator in the 1st century BC, Rome's population grew rapidly, the city began to expand to accommodate the influx of people, and it's estimated to have reached close to 1.5 million people.
At its largest point, the city of Rome during the time of the Roman Empire, it occupied around 135 square kilometers, which is about 52 square miles, and its population could have been up to 2 million people. This included not only the urban area of Rome itself but also the surrounding countryside and smaller towns, which were effectively subsumed into the city.
It was a large city by ancient standards and would have been impressive in its size and grandeur. Rome was also a very densely populated city, with tall apartment buildings known as "insulae," housing many people in a small space.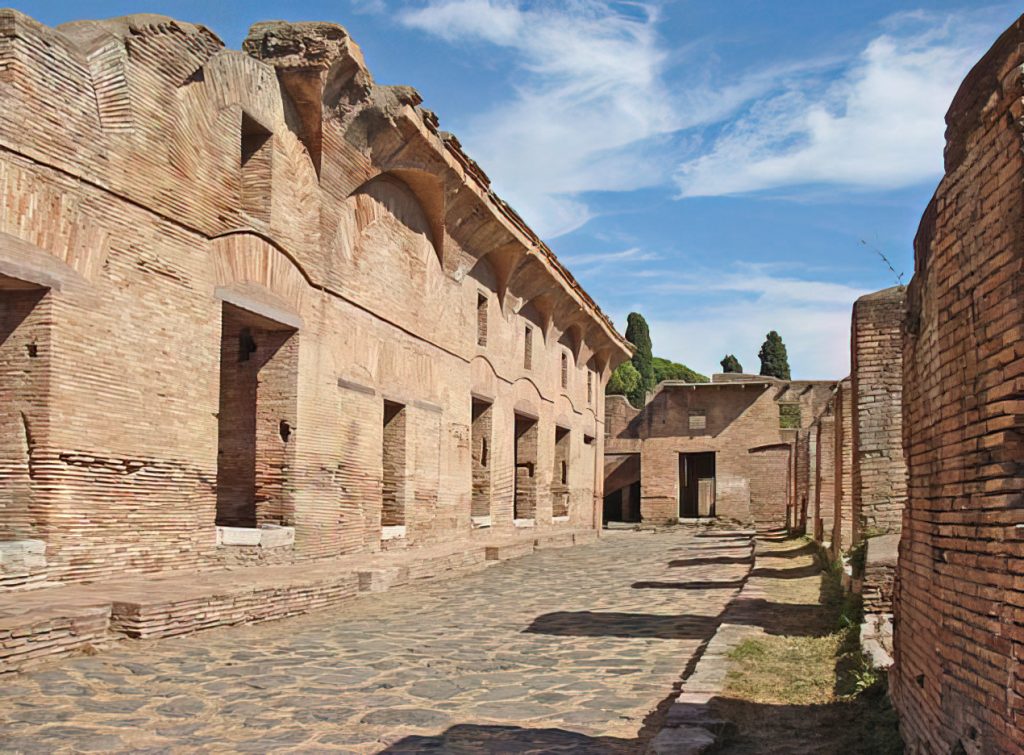 The ancient Roman Insulae (plural) were large apartment buildings that were common in ancient Rome. They were usually built of brick or concrete and were often several stories high. Many insulae were poorly constructed and were considered to be fire hazards. They were also known for their lack of proper sanitation and lighting.
The insulae were home to many of the city's lower- and middle-class residents, including artisans, merchants, and the urban poor. They were often overcrowded and lacked basic amenities such as running water and toilets. Many insulae also lacked private spaces, such as kitchens and bathrooms, so residents had to rely on shared facilities. These were often dirty and in poor condition.
Despite their poor living conditions, insulae were an important part of ancient Roman society. They allowed many people who otherwise would have been unable to afford a home in the city to live in Rome and be a part of its vibrant social and economic life. They also contributed to the overall density of the city, making it an even more bustling and vibrant place.
In ancient Roman laws, the owner of the insulae had a legal obligation to keep the building safe and maintain it well. Still, many landlords did not fulfill these obligations, and therefore, many accidents happened, including fire and collapse. This was one of the reasons that led Emperor Trajan to pass a law that restricted the height of the insulae to 70 feet.

The city of Rome today is much smaller in size compared to its ancient counterpart. The modern city covers an area of around 496 square kilometers (around 191 square miles), and as of 2021, it has a population of around 2.9 million people.
The modern city of Rome is divided into several administrative regions known as municipi. Each municipio has its own government and provides a wide range of services to the people who live there.
While the city's ancient ruins, including the Colosseum, the Roman Forum, and the Pantheon, continue to draw millions of tourists every year, Rome today is also a vibrant and modern metropolis. It's the capital of Italy and also the seat of the Catholic Church, as the Vatican City is a sovereign city-state within Rome.
The city is home to many important cultural and historical sites, as well as museums, parks, and a wide range of shopping and dining options. It's also a major center of business and finance, with a strong economy based on services, tourism, and manufacturing.
Rome is a very vibrant and dynamic city, it's a mix of tradition and innovation, history and modernity, with a wide range of options for visitors and residents to explore, visit, and enjoy.