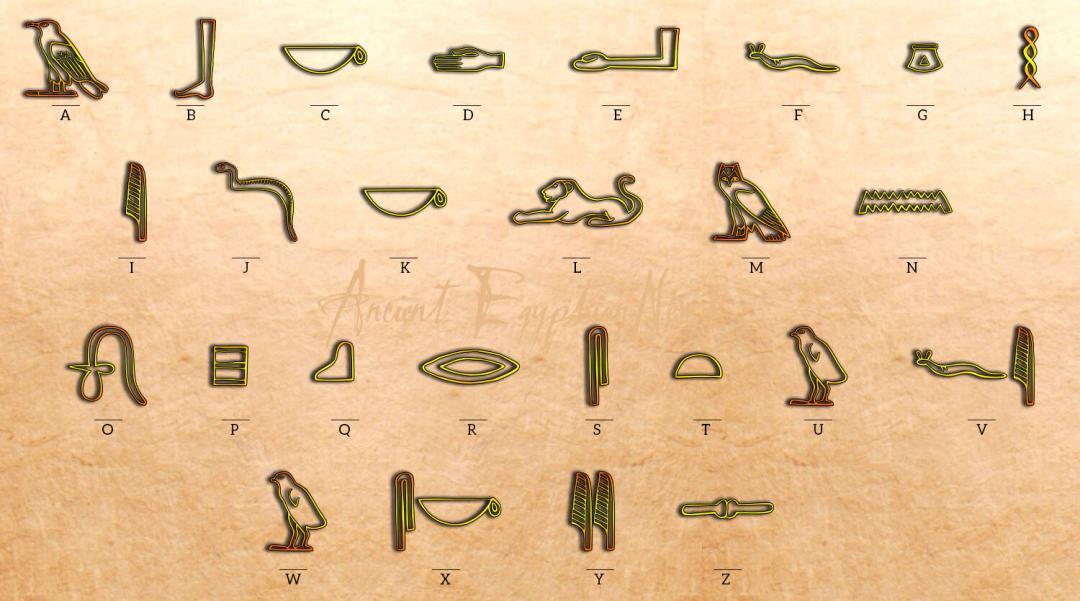 Ancient Egyptian Name Translator
Have you ever wondered what your name would look like in ancient Egyptian hieroglyphs? This ancient Egyptian name translator does a phonetic translation or transliteration.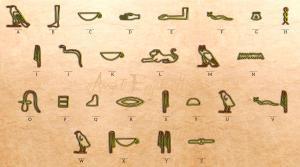 The Egyptian "alphabet" was never official, but amongst the many hieroglyphic symbols, there were about 24 different symbols that represented simple vocal sounds and which were used very much like the letters of the English alphabet. Each of these 24 characters are called "unilaterals" – "uni" coming from the fact that they represent a single sound. Another important note is that punctuation wasn't a thing in ancient Egyptian time. So if your name includes a ' you'll have to add that in yourself.
Here are a few sample English names spelled out in hieroglyphs.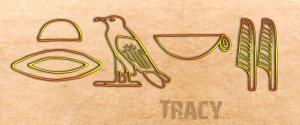 Sometimes when you have smaller symbols you can stack them on top of each other. It helps to make them look more visually appealing.


See? Works the same for Adrian. The A is large so it stands off on its own, but then you can stack the d and r on top of each other.
Let's look at the name Kendra. Here it is all spelled out, each letter in a single row.


It looks nice but it takes up a lot of space. Now let's arrange the hieroglyphs in a way that doesn't take up so much space, for just a single name.


Here are some additional popular names. As you can see, some of them are easy to arrange, some you have to just fit the letters in, side by side.
Want to translate your own name? Click here to check out our Ancient Egyptian Names Translator!