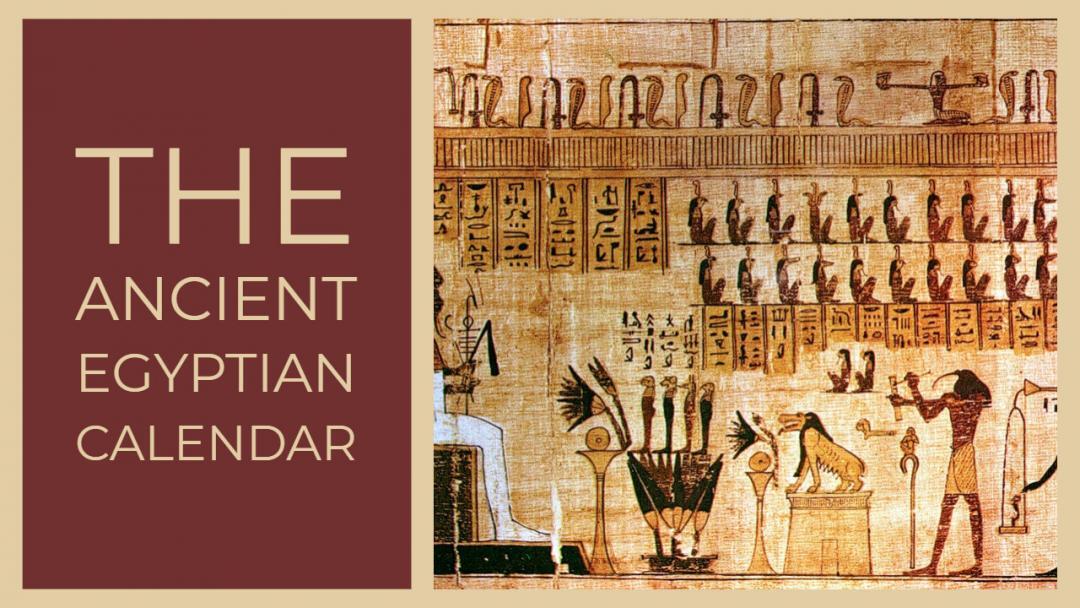 The Ancient Egyptian Calendar
Like us, the ancient Egyptians used a solar calendar which consisted of 12 months and 365 days a year. Here's everything you need to know about the actual calendar the ancient Egyptians used including the names of the seasons and all 12 months.
The first month of the year was Tekh.
The second month was Menhet.
The third month was called Hwt-Hru.
The fourth month was called Ka-Hr-Ka. This was the last month of Inundation or the time of the flood.
The 5th month of the year was known as Sf-Bdt and marked the second season of the year, the time of Growth.
The 6th month was called Rekh Wer
The 7th month was Rekh Neds.
The 8th month was called Renwet and it was the last month of the second season.
The 9th month was called Hnsw and marked the start of the 3rd and final season of the year, the time of the Harvest.
The 10th month was called Hnt-Htj.
The 11th month was called Ipt-Hmt.
The 12th month was called Wep-Renpet.
At the end of the 30th day of the 12th month of the year, began the five epagomenal days, known as heriu renpet. These five special days were dedicated to the five children of Nut – Osiris, Horus the Elder, Set, Isis, and Nephthys.