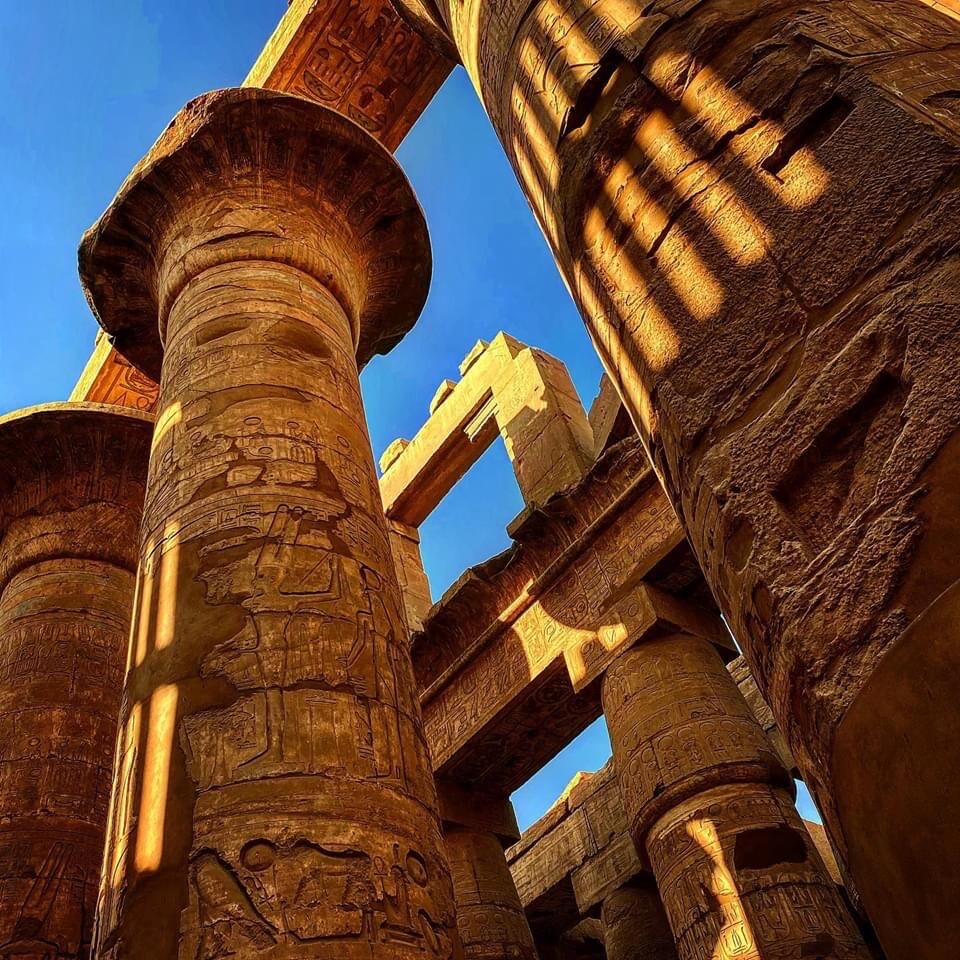 The Temple at Karnak
The ancient Egyptians may be known for the pyramids but that wasn't all they created in massive size.
The temple of Karnak was the largest religious building ever made, cover almost 200 acres. It's more like a city of temples than it is a single facility.
The area of the sacred enclosure of Amun alone is sixty-one acres and could hold ten average European cathedrals. The great temple at the heart of Karnak is so big that St Peter's, Milan, and Notre Dame Cathedrals would fit within its walls.
The Hypostyle hall, at 54,000 square feet, featured 134 columns and is still the largest room of any religious building in the world. In addition to the main sanctuary, there are several smaller temples and a vast sacred lake that is 423 feet by 252 feet, which was used for ritual navigation. Karnak Temple Sacred Lake is the largest of its kind and was dug by Tuthmosis III (1473-1458 BC). It is lined with a stone wall and has stairways descending into the water.