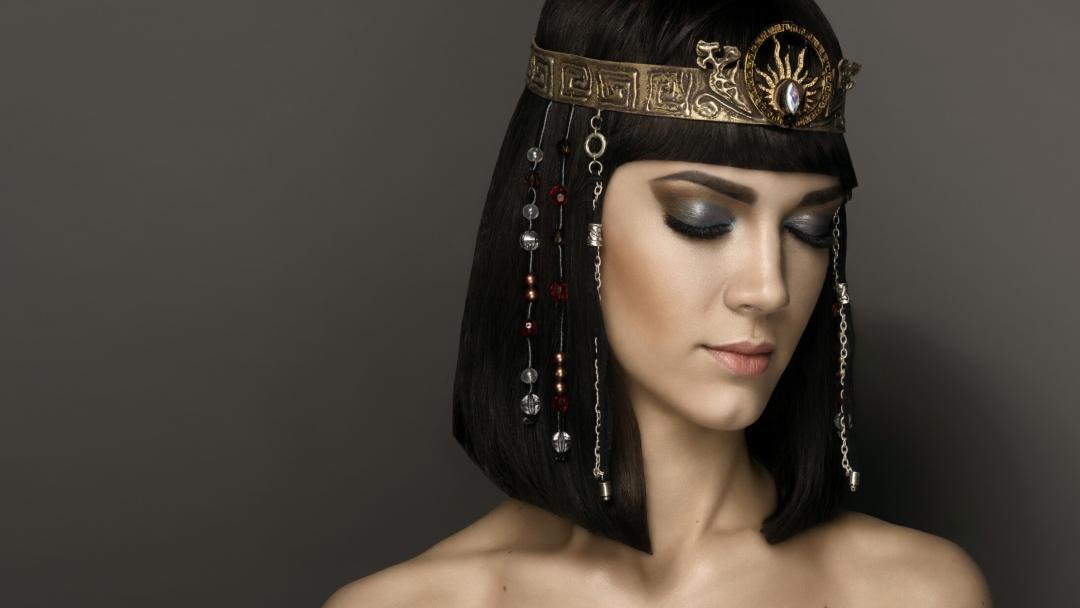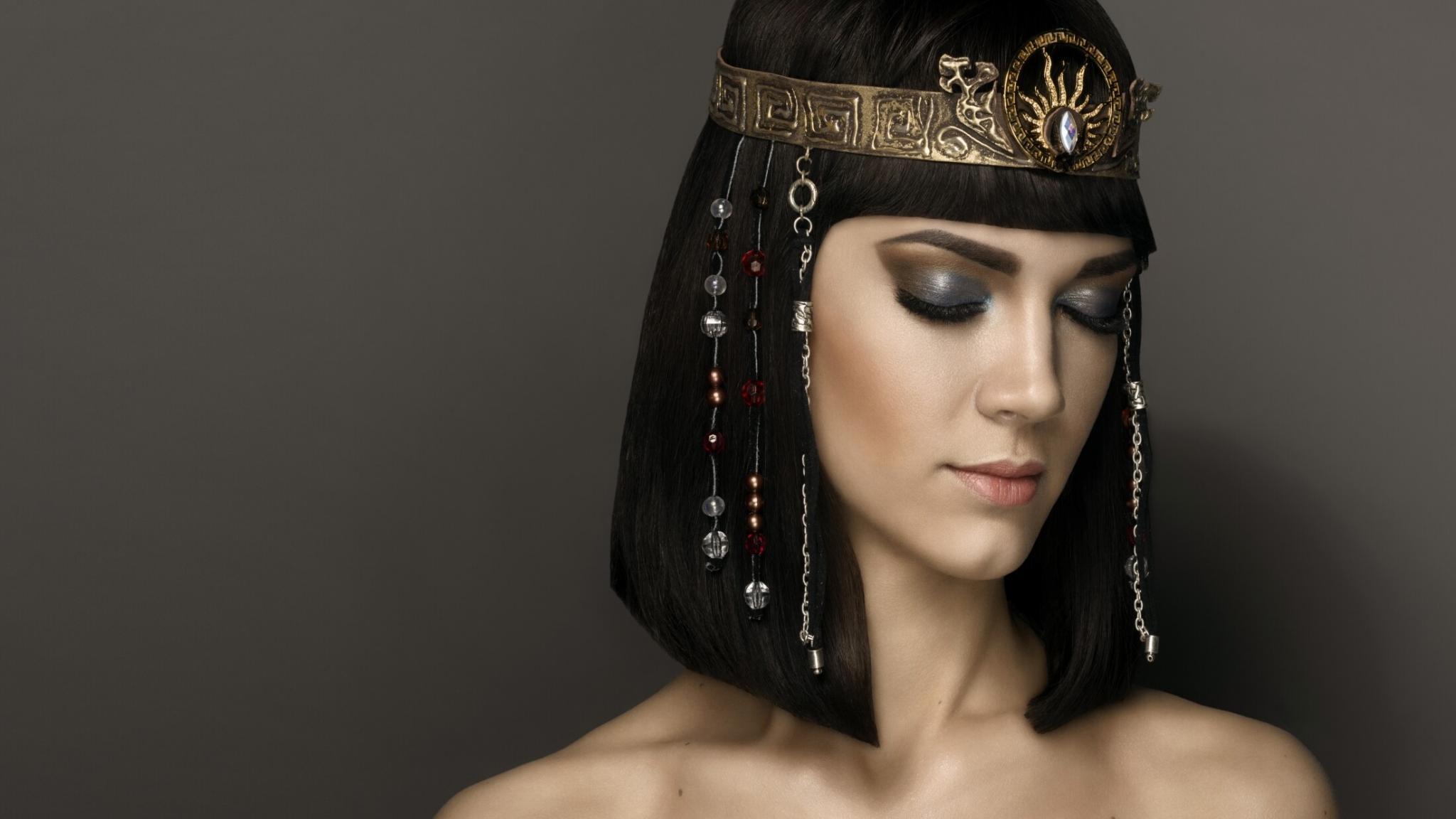 Was Cleopatra Black? No. And here's the proof ….
I recently read a headline by a black author that said "Contrary to popular belief, Greek ruler Cleopatra could have been of African descent."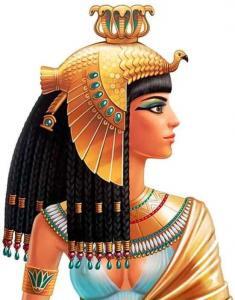 Now if you ever spend any amount of time on social media, you'll know this subject comes up often. Quite a few people insist she was of African descent. Most of the time, however, those who say this are doing so because she ruled over a country in the continent of Africa. So I get while those who don't really know their history may be confused.
But this particular story caught my attention because she actually put some research into her claim, so I decided to do my own.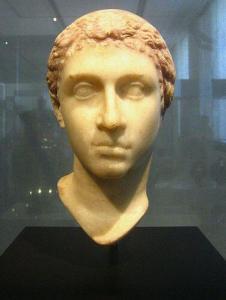 Cleopatra VII Philopator was born in 69 (or 70) BC in Egypt.
Cleopatra was a daughter of Ptolemy XII Auletes, a descendant of Ptolemy I Soter, one of Alexander The Great's generals and the founder of the Ptolemaic line in Egypt. Her mother was believed to be Cleopatra V Tryphaena, the king's wife, and quite possibly his half-sister.
We can trace Cleopatra's ancestry back all the way to Greece.
The first Ptolemy I Soter was born in 367 BC.  He was a companion of Alexander the Great and a general in his army. He became pharaoh of Egypt from 305 (304?) BC until his death in 282 BC.
Ptolemy's mother was Arsinoe of Macedonia.
Arsinoe was originally a concubine of Philip II, who was king of Macedonia.
It was said Arsinoe was given by Philip II to Lagus, a Macedonian nobleman, while she was pregnant with Ptolemy I Soter, but it is possible that this is a later myth fabricated to glorify the Ptolemaic Dynasty. Ptolemy was regarded by the Macedonians as the son of Philip. But it's far more likely that was just a story put out there to bolster their heritage. In reality, he was probably the actual son of Lagus and not the king. Lagus was from Eordaea and his story is a little murky. All we really know about him is that he was a nobleman and from northern Greece.
Lagus has a child with Arsinoe Ptolemy I Soter.
Lagus later marries Antigone (niece of Antipater), another Greek general, who would go on to have his own children, one of which is a daughter named Bernice, who would go on to marry Ptolemy I Soter.
See? Even early on things in the Ptolemy bloodline get complicated. I only go into this complicated start of the Ptolemy line to show that they were all Greek and well known for marrying within the family bloodline as to keep it "pure," as that was a big deal back then.
Ptolemy I married Bernice I and they had three children.
Arsinoe II
Philotera
Ptolemy II Philadelphus
Ptolemy II Philadelphus married his sister Arsinoe II and his half-sister Arsinoe I, a child his father had with a wife prior to Bernice. Ptolemy II Philadelphus and Arsinoe I had the following three children.
Ptolemy III Euergetes
Lysimachus
Berenice Phernopherus
When Ptolemy III was young, his mother (Arsinoe I) was disgraced and he was removed from the line of succession. He was later restored as heir to the throne in the late 250s BC and succeeded his father as king without issue in 246 BC.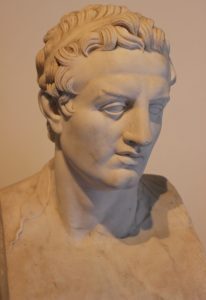 Ptolemy III Euergetes married Bernice II. Bernice II's mother was Apama II and her father was Magas of Cyrene. Magas of Cyrene was a Greek king of Cyrenaica, which is in the eastern coastal region of Libya. I only mention this because I wanted to make sure and document that up until now we have a Greek bloodline. Apama II was a Syrian Greek princess. Apama II was a daughter of the second Seleucid king Antiochus I Soter, who was of Greek Macedonian and Persian descent, and Stratonice, a queen of Greek Macedonian descent. Now, this means for the first time (that we can document) we have although MOSTLY Greek, a tiny hint of Persian blood introduced into the Ptolemy line.
Together Ptolemy III Euergetes and Bernice II had 4 children.
Ptolemy IV
Arsinoe III
Alexander
Magas
Berenice
Ptolemy IV Philopator married his sister Arsinoe III and that had just the one child (that we know of) – Ptolemy V.
Ptolemy V married Cleopatra I Syra. She was a princess of the Seleucid Empire, which was a Hellenistic state in Western Asia. Cleopatra's father was Antiochus III the Great, a Macedonian king.  Her mother was a princess from the kingdom of Pontus. In modern-day, this would basically be the area of Turkey, and Ukraine (just north and south of the Black Sea). Her mother however was Greek.
Ptolemy V and Cleopatra I had three children together.
Ptolemy VI Philometor
Ptolemy VIII Euergetes II Tryphon
Cleopatra II
Ptolemy VI Philometor (Ptolemaĩos Philomḗtōr "Ptolemy, lover of his Mother") married his sister Cleopatra II. Together they had possibly 5 children.
Ptolemy Eupator
Ptolemy VII Neos Philopator
Cleopatra Thea
Berenice (?)
Cleopatra III
We get our next generation of Ptolemy's through Cleopatra III.
Cleopatra III was a queen of Egypt. She ruled at first with her mother Cleopatra II and husband Ptolemy VIII from 142 to 131 BC and again from 127 to 116 BC. She then ruled with her sons Ptolemy IX and Ptolemy X from 116 to 101 BC. Cleopatra III was also known as Cleopatra Euergetis while associated with her husband Ptolemy VIII or her son Ptolemy X. She is attested as Cleopatra Philometor Soteira while associated with her eldest son Ptolemy IX. According to Strabo, she was sometimes known as Kokke when discussed in relation to her son Ptolemy X.
Cleopatra III married her uncle/step-father, Ptolemy VIII Euergetes II Tryphon. Together they had 5 children.
Ptolemy IX Soter II
Ptolemy X Alexander
Cleopatra IV
Cleopatra Selene
Tryphaena
It's worth noting that numbering the Ptolemies is a modern convention. Older sources may give a number one higher or lower. The most reliable way of determining which Ptolemy is being referred to in any given case is by epithet (e.g. "Philopator"). Ptolemy IX also took the same title 'Soter' as Ptolemy I. In older references and in more recent references by the German historian Huss, Ptolemy IX Soter II may be numbered VIII.
Ptolemy IX Sorter II had two wives, Cleopatra IV, and Cleopatra Selene I – both of which were his sisters. With Cleopatra Selene, he had at least two legitimate sons and Bernice III.
Now things are about to get a little complicated.  We have to go back to Ptolemy X Alexander. He married Cleopatra Selene I (yes that's his sister).  Together they had two children.
Ptolemy XI Alexander II
Cleopatra V
When Ptolemy XI Alexander II's uncle Ptolemy IX Lathryos died in 81 BC or 80 BC, that left his sole legitimate daughter as his heir, and so Berenice III ruled Egypt alone for a time. However, Rome's Sulla wanted a pro-Roman ruler on the throne, and sent the young son of Ptolemy X to Egypt, displaying Ptolemy Alexander's will in Rome as a supposed justification for this obvious interference.

The will also apparently required Ptolemy XI to marry Berenice III, who was his stepmother, cousin, and possible half-sister. However, nineteen days after the marriage, Ptolemy murdered his bride for unknown reasons, an unwise move since Berenice was very popular; Ptolemy was soon lynched by the citizens of Alexandria.
He was succeeded by his cousin Ptolemy XII, an illegitimate son of Ptolemy IX Sorter II.
Ptolemy XII Neos Dionysos Philopator Philadelphos (Ptolemaios Néos Diónysos Philopátōr Philádelphos "Ptolemy New Dionysus, Father-lover, Sibling-lover") was commonly known as Auletes (the Flautist), referring to the king's love of playing the flute in Dionysian festivals.
It is assumed by most historians that his mother was an Alexandrian concubine, although some argue that his mother was Cleopatra IV. Either way what we do know is that his spouse was Cleopatra V Tryphaena.
The parentage of Cleopatra V is not recorded. She may have been a legitimate or illegitimate daughter of Ptolemy IX. In 88 BC, Ptolemy X fled Egypt with his wife Berenice III and his daughter. Cleopatra Tryphaena might be this unnamed daughter. However, it's also equally possible that her mother was an Alexandrian concubine. Remember the Ptolemy's were Greek and in ancient Greece, the practice of keeping a concubine was common and they were for the most part women who were slaves or foreigners, but occasional free-born based on family arrangements (typically from poor families).
So while Cleopatra V Tryphaena may not have been a legitimate daughter of Ptolemy X she was of his blood and that made her marriage material. Ptolemy XII Auletes and Cleopatra V had 5 children.
Berenice IV Epiphaneia
Cleopatra VII Philopator
Arsinoe IV
Ptolemy XIII Theos Philopator
Ptolemy XIV
This is the known and well-documented bloodline of the Ptolemy family leading up to Cleopatra VII. So how might you ask to people claim she was part black? Well, it comes from the headless skeleton of a female child from the year 20 BC, found in a tomb in Ephesus (modern-day Turkey).
The now-missing skull found together with old notes and photographs, is believed to belong to Arsinoe IV, Cleopatra's half-sister.
In a BBC documentary broadcast in 2009 spotlighting Cleopatra's possible African lineage, Hilke Thür of the Austrian Academy of Sciences who in the 1990s examined the skeleton and hypothesized that Arsinoe's mother was African and there is the possibility that Cleopatra's unknown mother was also African, explaining why they were not mentioned at all.

"It is unique in the life of an archaeologist to find the tomb and the skeleton of a member of Ptolemaic dynasty. The results of the forensic examination and the fact that the facial reconstruction shows that Arsinoe had an African mother is a real sensation which leads to a new insight on Cleopatra's family and the relationship of the sisters Cleopatra and Arsinoe," said Dr Hilke Thür.
Arsinoë was the third, possibly fourth daughter of Ptolemy XII by an unknown woman (presumably since Cleopatra VII's probable mother Cleopatra V had died or been repudiated not long after Cleopatra VII was born.
In 2009, a BBC documentary, "Cleopatra: Portrait of a Killer," trumpeted the claim that the bones are Arsinoe's. At the time, the most controversial findings centered on the body's lost skull. Measurements and photographs of the incomplete skull remain in historical records and were used to reconstruct the dead woman's face. From the reconstruction, Thur and her colleagues concluded that Arsinoe had an African mother (the Ptolemies were an ethnically Greek dynasty). That conclusion led to splashy headlines suggesting that Cleopatra, too, was African.
But here's the thing, even if the skull belonged to Arsinoe, that wouldn't have made Cleopatra black. Arsinoe and Cleopatra didn't have the same mother. So IF Arsinoe's mother was black, it wouldn't have had any biological link to Cleopatra. Their father was Greek (as documented above).
So the short answer is, no Cleopatra is not of African heritage. While her sister Arsinoe may have been, that doesn't have anything to do with Cleopatra.
Even still, they can't even say for sure it was Arsinoe.
A DNA test was also attempted to determine the identity of the child. However, it was impossible to get an accurate reading since the bones had been handled too many times, and the skull had been lost in Germany during World War II.  Forensic analysis revealed the skull to belong to a girl of 15 or 16, which would make Arsinoe surprisingly young for someone who was supposed to have played a major leadership role in a war against Rome years before her death.
Either way still doesn't make Cleopatra black.
A modern-day reconstruction of Cleopatra from coins and sculptures shows what she might have looked like.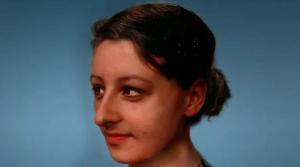 Cleopatra Facts:
Cleopatra was born in 69 or 70 BC.
Cleopatra's full name was Cleopatra VII Philopator.
Cleopatra died on August 12, 30 BC.
Cleopatra's father was Ptolemy XII Auletes.
Cleopatra's mother was probably Cleopatra V Tryphaena.
Cleopatra had 4 husbands, but only had offspring with 2 of them.
Cleopatra had a total of four children.
Cleopatra's daughter Cleopatra Selene II would go on to marry King Juba II and rule in her own right.
Cleopatra wore red lipstick.
Cleopatra was not the last Pharaoh, her son Caesarian was.
In the end, Cleopatra's legacy was not her ethnicity, it's the magical, surreal, and forceful idea of female power.